As Sunshine Coast Health Centre grows, we understand the impact we make is important. As we hire more staff, expand our services, and add space to both our men's and women's programs, maintaining transparency is important.
We don't pursue accreditation for vanity. In fact, we continually overstate how we aren't in the business of making a profit from the misery of our clients. We do it as a way to continually grow as a company and improve the services we offer while shedding light on areas of improvement.
If you're excited to learn more about B Corp and why it's an important accreditation body to us, then you're in for a treat!
What is B Corp?
Simply put, B Corp is short for Benefits Corporation; a business entity that runs for the benefit of its clients, staff, and community ahead of its commitment to profits for its shareholders. Being B Corp certified shows that we strive to meet the highest level of standards while building credibility and trust.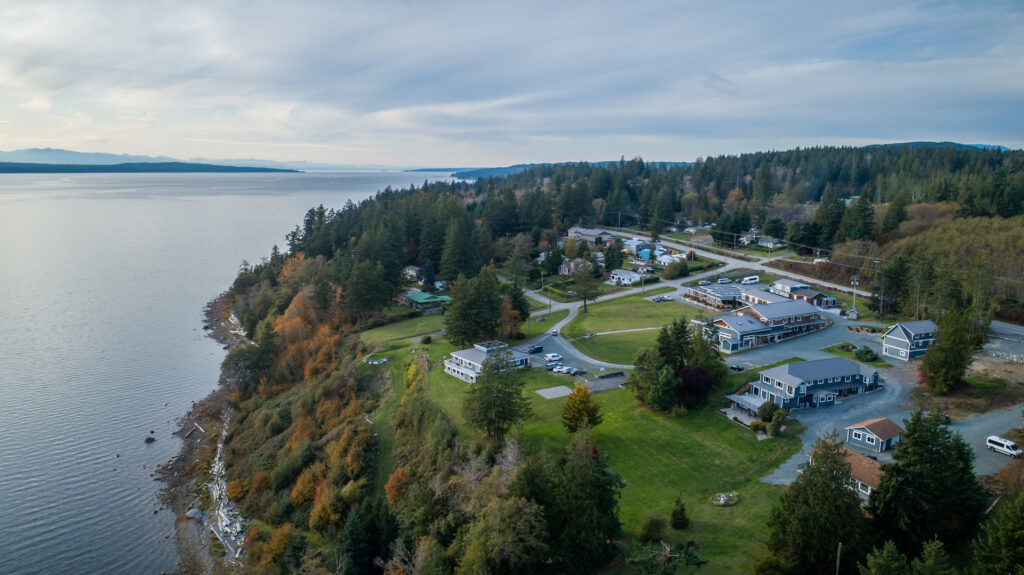 To become B Corp certified, your company is assessed and given a B impact score. There are five impact areas: governance, community, environment, customers, and workers, designed to track and identify opportunities for improvement. To certify as a B Corp, a company needs to receive a B Impact Assessment score of at least 80 out of around 250. It sounds like an easily achievable score, but you might be surprised to learn that businesses usually achieve a score of around 50-55.
By obtaining B Corp certification, we adopt steps to ensure we positively affect workers, customers, suppliers, our community, and the environment. All of which can help reduce things like inequality while building a healthier environment. Basically, becoming part of the solution rather than the problem.
Our B Impact Score
In 2018, we achieved our initial B Corp certification with an opening score of 117. It's an excellent score for our first assessment and reflects the wages/benefits for our staff (25% above the local living wage), our commitment to the financial support of charities we care about, our low environmental impact, and doing the work that saves lives.
In 2022, we completed our re-certification with a score of 94.6. Our re-certification score is lower than our initial certification, despite having added many more improvements. B Corp's standards are ever-changing and increasing to ensure companies are meeting minimum requirements with the current social and environmental impacts around the world. Our detailed B Impact Score is available to read through B Corp's website, along with other certified B Corp companies.
Our B Corp Goals for the Future
Since our initial score in 2018, we've continued to set and build new goals for the future as part of our commitment to being a better B Corp. As a residential treatment centre for mental health, it's important for us to pay attention to our environmental impact through avenues like recycling, kitchen composting, and energy consumption.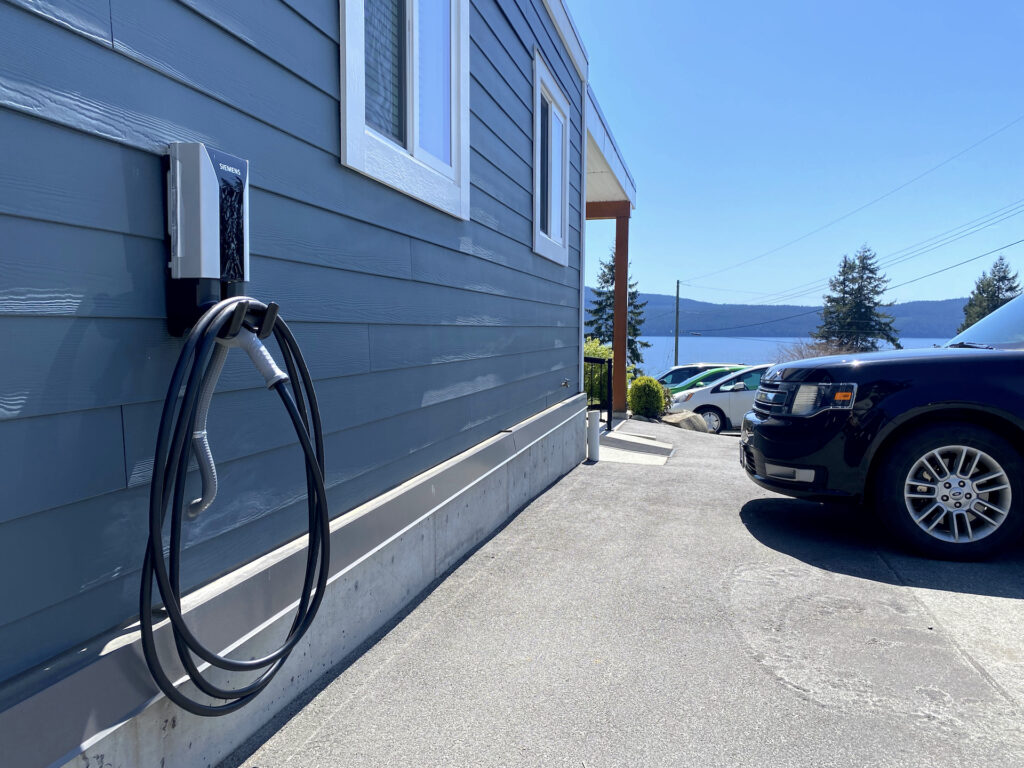 There are some changes we've implemented relatively easily, like putting motion detectors on light switches. It's a small change, but a conscious effort to be better. A larger addition is the new vehicle chargers we've added around the centre. We are anticipating switching out our current vehicle fleet to electric vehicles. A larger change are the increased staff services and wages across the company during the recent spike in inflation.
We continue to make big plans for the future, like building an on-site recycling facility and purchasing a commercial composter for kitchen waste to reduce our overall waste. To sum it all up, we're committed to continuous development in relation to B Corp's standards. We strive to improve in all areas of the B Impact Score and urge other companies to do the same. Let's hold ourselves to the highest standards and create a greater future for all!