Every June, Canada and the US recognize the importance of Post-Traumatic Stress Disorder (PTSD) awareness and resources. While this term is familiar to many, the month of June provides an opportunity to reflect on the history of PTSD as well as its impact on individuals and communities.
Where Does The Term PTSD Come From?
The term PTSD first appeared in the American Psychiatric Association's DSM-III in 1980. Prior to that, it had been gaining popularity in the US in the aftermath of the Vietnam War. Earlier terms such as soldier's heart, shell shock, war neurosis and battle fatigue have been recognized historically, along with terms such as névrose de guerre and Kriegsneurose (from French and German respectively).
PTSD Awareness Day
In 2010, the US Senate officially designated June 27th as PTSD Awareness Day. In 2014, the awareness campaign extended to the full month of June. Canada has followed suit, with Ontario recognizing PTSD Awareness Day as of June 27th, 2019. It is now recognized as part of Canada's calendar of health promotion days, along with other events such as Men's health month.
Why Is PTSD Awareness So Important?
PTSD is often less obvious and harder to diagnose than visible injuries. By building awareness of this condition and working to dispel common myths and misconceptions around PTSD, we can better support the people who experience it and the communities who are affected by it.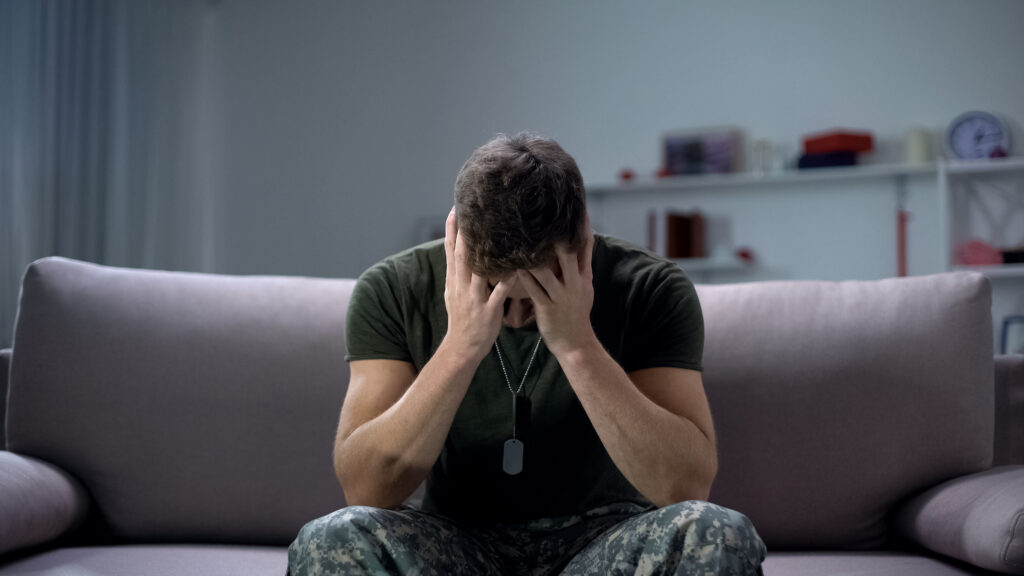 PTSD can affect individuals' work, relationships, personal development, sense of belonging, and many other aspects of their lives. With a diagnosis, resources and treatment, many people who experience PTSD are able to cope and improve their quality of life. But common myths and misconceptions pose a barrier to effective treatment. Let's look at the biggest one of these myths below.
PTSD Is Not Just For Veterans
Despite the military origins of the term PTSD, this condition is not restricted to veterans. In fact, PTSD can affect anyone, regardless of their socio-economic position, gender, or age. People who are in roles with a higher likelihood of experiencing or witnessing traumatic events are at higher risk of PTSD; this includes military personnel and first responders. But even an occupation that is not traditionally associated with trauma can lead to traumatic experiences. In fact, a review of 123 articles about occupational PTSD suggests that many workers remain "highly vulnerable to occupational PTSD and its consequences."
The risk of developing PTSD in an occupational setting depends on a variety of factors. This can include working conditions, mental health history, individual personality, the mitigating effects of interpersonal relationships, the workplace culture, and so on.
PTSD And Addiction Treatment
Sunshine Coast Health Centre and Georgia Strait Women's Clinic are world-class centers for addiction treatment and mental health. At SCHC, we recognize that there is often a relationship between PTSD and addiction. In fact, our addiction treatment and trauma programs integrate seamlessly to address both simultaneously. If you or someone you know is struggling with substance use and PTSD, give us a call today.
Resources
Veterans Affairs Canada
US Department of Veterans Affairs
Others
PTSD Awareness Day recognized across Canada on June 27 | The Star