Step 1
---
For admission into our residential programs for medical withdrawal, mental health and addictions, or occupational trauma and PTSD, please complete the short form below.
Step 2
---
The full registration process involves completing a comprehensive form. We will contact you shortly to complete the registration process with you.
Step 3
---
Travel to our facility in Powell River and start the recovery process.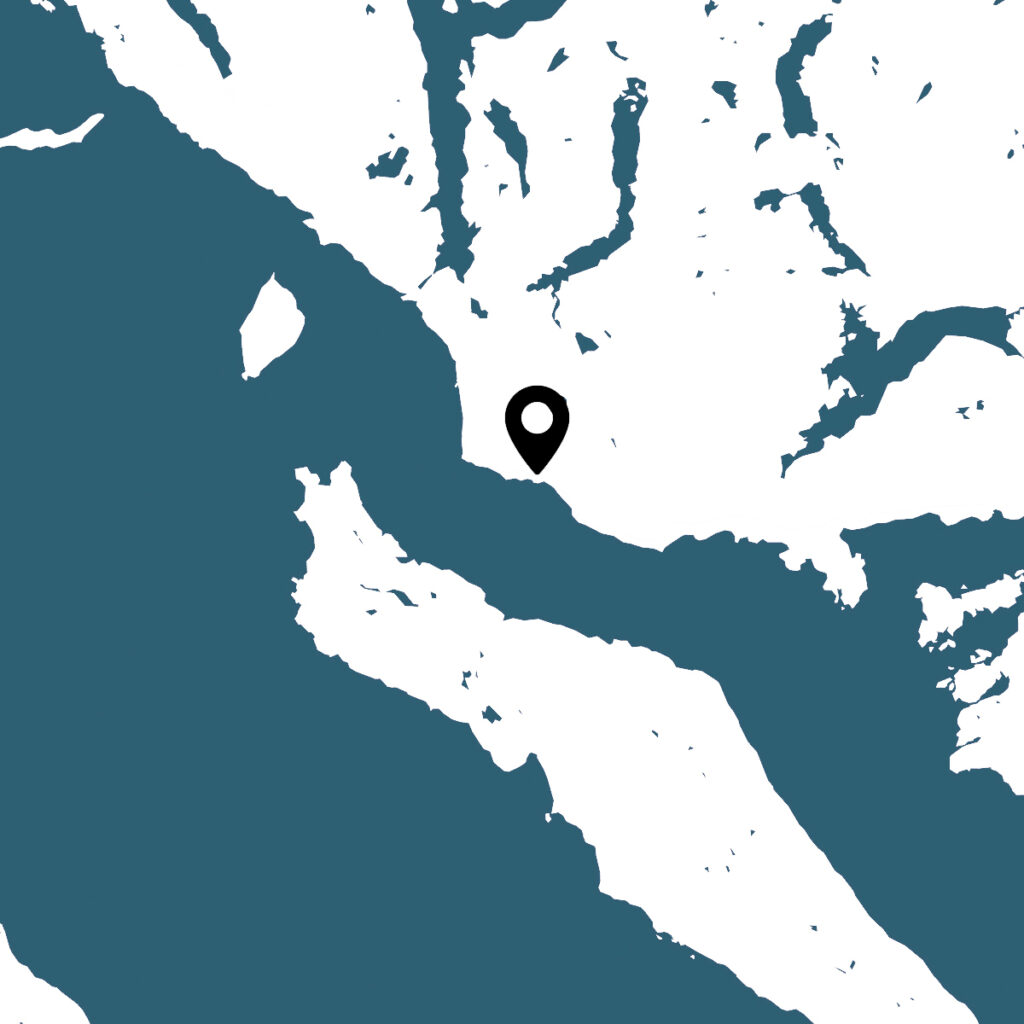 Getting Here
Located just south of Powell River on British Columbia's Sunshine Coast. With ferry access from Vancouver Island and four daily flights from Vancouver, Powell River is easily accessible from cities throughout the Pacific Northwest and Canada.
Travelling From the US
For clients in the US, we have important considerations for your travel to and from Canada.
Documentation Requirements
Entering Canada
Note that the documentation you require to enter Canada differs from what you require to return to the United States.
If you are a citizen of the United States, effective June 1, 2009, you need a passport to enter Canada. A second piece of identification such as a birth certificate or social security card would also be recommended.
If you are a permanent resident (as opposed to a citizen) of the United States, you must bring your permanent resident card (i.e. green card) with you.
Returning to the US
Documentation requirements vary depending on whether you are entering by air, land, or sea:
---
Air Travel:
U.S. citizens traveling by air between the United States and Canada are required to present a passport or other valid travel document to enter or re-enter the United States.
---
Land and Sea Travel:
Effective June 1, 2009, US. citizens entering the United States at sea or land ports of entry to have either a U.S. passport; a U.S. passport card; a trusted traveler card such as NEXUS, FAST, or SENTRI; a valid Merchant Mariner Document (MMD) when traveling in conjunction with official maritime business; or a valid U.S. Military identification card when traveling on official orders.
---
Travel Assistance
To facilitate clients arriving from the United States and overseas, Sunshine Coast Health Center offers complimentary travel assistance. Clients need not worry about changing planes, shuttling between terminals, or booking flights: a staff member will be there to ensure your trip to Sunshine Coast Health Center is hassle-free.
Legal Issues
Crossing the border can sometimes be a concern for clients who have been previously charged with a misdemeanor or felony. With proper advance notice, Sunshine Coast Health Center has had a good success rate of securing passage for Americans arriving at Vancouver International Airport or the border crossing at Blaine, Washington. Even if you have previously been denied entry, we invite you to call our admissions staff to discuss your unique situation and how we can help.