Mental Health Week in Canada this year runs May 1-7, 2023 with a theme centred around storytelling. If the thought of sharing your story brings on feelings of discomfort or an immediate "no thanks", hear us out. We as humans are designed for social connection, and storytelling is a fundamental part of being human. But through stigma, shame, and fear, we share our stories and authentic versions of ourselves less and less.
It doesn't have to be this way. In this week's blog, we'll explain the power of storytelling and why it's something to deeply consider. First, let's define what exactly mental health is.
Mental Health and Mental Illness
According to the Canadian Mental Health Association, mental health is the state of our psychological and emotional well-being that encompasses our emotions, feelings of connection, thoughts, and the ability to manage life's highs and lows (CMHA, 2023). If we exercise 20 minutes a day to maintain good physical health, we need to set time aside for our mental health as well (Government of Canada, 2018). Both are equally important and require the same level of care.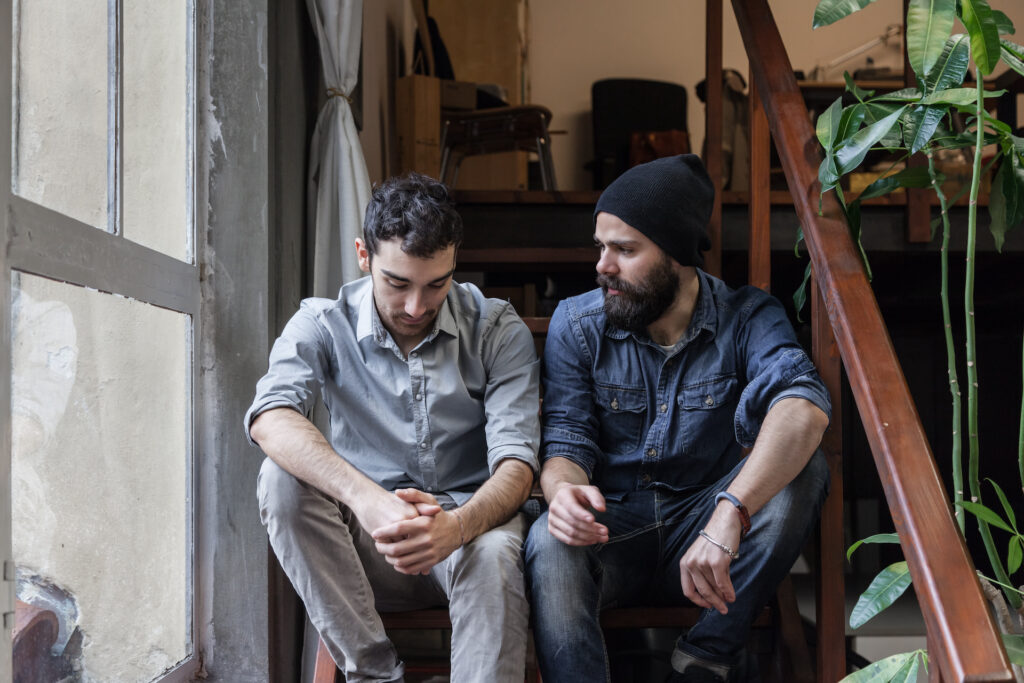 It's also important to understand that the presence or absence of a mental illness is not an indicator of good mental health. Those diagnosed with a mental illness can still maintain good mental health (Ministry of Mental Health and Addictions, 2021-2023). While mental health is our day-to-day feelings and care, mental illness involves constant changes in behaviour, mood, or thinking. Understanding the difference between the two not only helps lessen the stigma attached to mental illness but encourages us all to take care of our mental health and show compassion.
The Act of Storytelling
When we choose to share our stories, whether we share pieces or the entire journey, we step into our vulnerability and show others they can do the same. Storytelling not only reduces stigma, but it builds strong connections and communities of support. Sharing a personal story is a powerful tool that can reinforce feelings of strength and resilience. You can find healing while inspiring others to do the same.
Opening up and being vulnerable can feel terrifying. We often think the worst – "They're going to laugh at me", "I shared too much", or "They're not going to understand what I'm feeling". These stories and responses we tell ourselves often stop us from being honest, but they aren't real. Often, the reality is much different than the scenarios we make up in our minds. Remember to share in a safe space and only when you feel ready. 
Storytelling at Sunshine Coast Health Centre
A key therapeutic component of SCHC's program is group therapy and the Life Story exercise. Each client attends small group four times a week with a counsellor and 3-8 peers. It's in this setting that each client has the opportunity to share their life story and how they answer the questions of "Who am I?" and "How do I fit in the world around me?" Through sharing, listening, and relating, clients learn they often all share a great deal and are able to build a strong sense of self. As Esther Perel says, it's through our interactions with other people that we develop a better understanding of ourselves.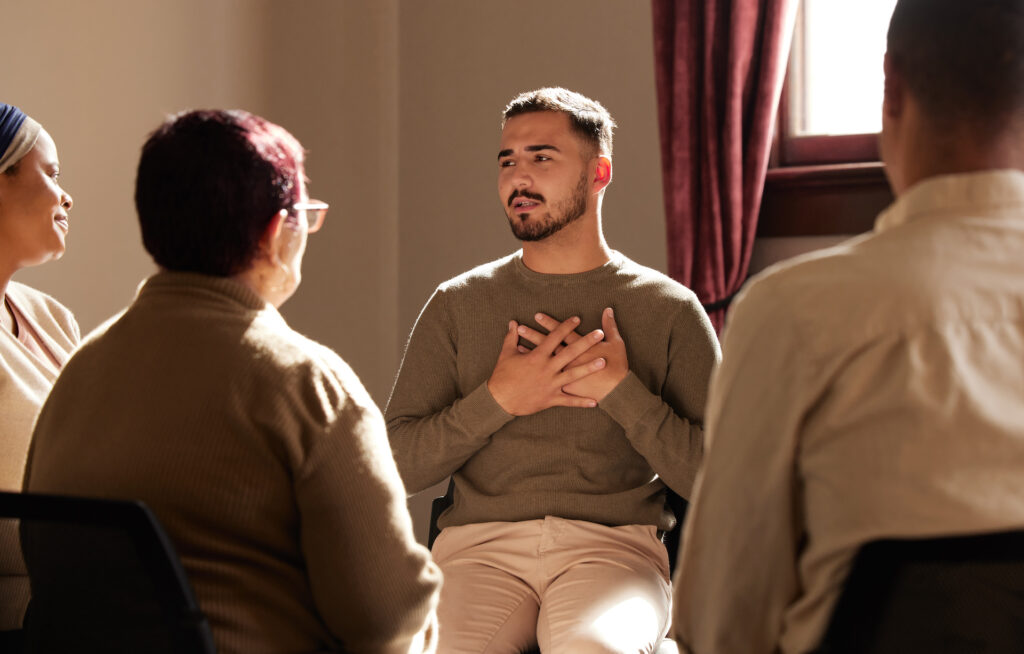 An exciting workshop that has recently been added is the Writing Workshop. Clients are given writing prompts and allotted time to write creatively. For those that struggle to communicate their feelings, writing takes the pressure off. And for those new to writing, it's an exciting opportunity to explore a different avenue of expression.
Once clients finish their treatment at Sunshine Coast Health Centre, they're able to access weekly alumni meetings. These meetings exist to support long-term recovery and are a great way for all SCHC alumni, old and new, to connect. Group therapy, workshops, and alumni services all exist as support resources through sharing struggles, achievements, fears, and future goals. 
In Summary
It's evident the benefits of storytelling and stepping into your truth are plentiful. Even still, it can be a scary thing to do. However, consider if the benefits outweigh the fear you feel. Storytelling is a natural part of being human; it's how we connect and relate to one another.
Sharing your story is an important personal decision. Make sure you are in a safe space and feel ready to share to protect your mental well-being. While inspiring others and giving a voice to your experience sounds good in theory, it's important to honour how you're feeling. And if you don't feel ready, that's perfectly ok.
If you feel ready and want to share your story during Mental Health Week through social media, be sure to add #MyStory. This can connect you to a community of people who have been through similar experiences while inspiring others to do the same.
Sources
Canadian Mental Health Association. (2023). Understanding Mental Health, https://cmha.ca/wp-content/uploads/2023/04/CMHA-MHW-Understanding-Mental-Health.pdf
Government of Canada. (October. 1, 2018). Physical Activity Tips for Adults (18-64 years). https://www.canada.ca/en/public-health/services/publications/healthy-living/physical-activity-tips-adults-18-64-years.html
Ministry of Mental Health and Addictions. (2021-2023). The Difference between Mental Health and Mental Illness. https://wellbeing.gov.bc.ca/understandingmentalhealth