With Remembrance Day having recently gone by, we've been thinking a lot about Veterans and members of the Armed Forces. As world-renowned centers for addictions and mental health, Sunshine Coast Health Center and Georgia Strait Women's Clinic both welcome many clients from both of those communities.
Even though November has come and gone, it's important not to lose sight of the fact that Veterans and members of the Armed Forces—as well as family members of these individuals—may need support at other times of the year as well.
Military Careers And Occupational Trauma
Serving in the military can be a stressful and traumatic experience. We know that people experience stress and trauma differently, and that experiences in the military are varied. But we may also take for granted a higher possibility of exposure to distressing events (i.e. occupational trauma) in military careers, similar to what we expect to see with first responders.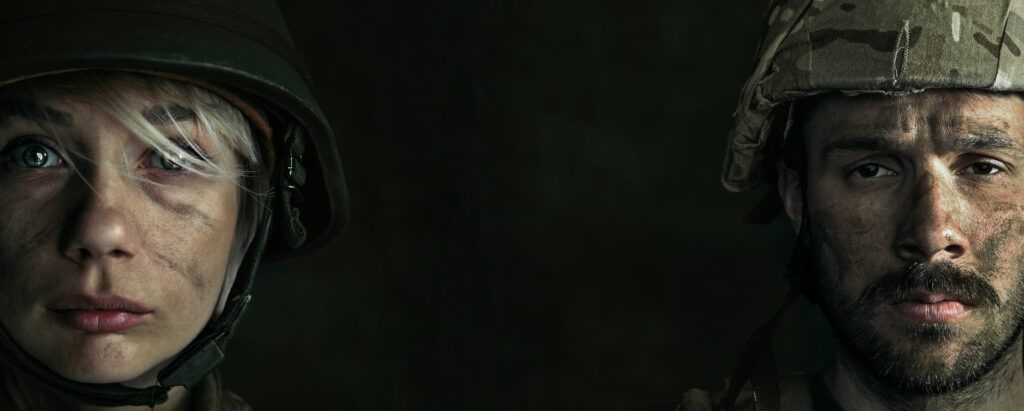 Not surprisingly, we see this confirmed in the research. Compared to the general population, military members and Veterans present higher rates of mental health disorders, such as major depressive disorder and post-traumatic stress disorder (PTSD). Moreover, with the major role that stigma plays in all matters related to mental health and addiction, it's safe to assume that the prevalence of these issues is underrepresented.
Role of Families (And Stress On Families)
At SCHC, we've talked about the importance of relationships in mitigating issues related to mental health and substance abuse. For CAF members and Veterans, these relationships are crucial.
On the flip side, living with a CAF member or Veteran who is suffering from mental health or addiction can put tremendous stress on a family. Again, stigma plays a role; it can lead families to feel like they must deal with these challenges on their own, or even cause CAF members or Veterans to isolate themselves or forsake medical care.
Ultimately, these situations can lead to a dysfunctional home environment, and to problems such as relationship stress, break-ups, and miscellaneous health problems.
Resources For CAF Members and Veterans
Luckily, there are resources available for CAF Members and Veterans.
Crisis & Medical
Crisis? Call 911 or visit your nearest emergency room
Reach Out Now – Mental Health Crisis Line: 1 866 996-0991
Victim Services – 613-687-5511 ext 5900
CAF
Family Support
Veterans
Learn more about mental health and addictions for Veterans and CAF Members
by Caryn Pearson, Mark Zamorski and Teresa Janz
These are just some of the resources that are available. If you're looking for other resources which may be more specific to your needs or your geographical area, we would be happy to connect with you to help you find what you're looking for.
We Can Help
Sunshine Coast Health Centre and Georgia Strait Women's Clinic are world-class centers for addiction treatment and mental health. We take an approach that recognizes the importance of the physical, psychological, social, and spiritual aspects of individuals in treatment and recovery.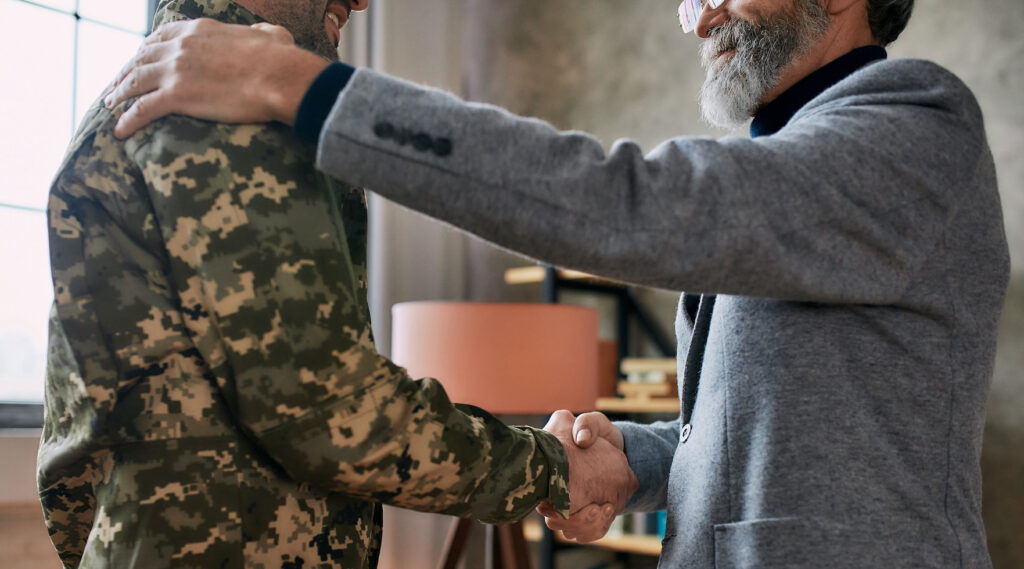 Many of our clients come to us from CAF or VAC. We know how hard it can be to seek help, and we are with you every step of the way. We offer residential treatment programs and other services to support people who are struggling with mental health and substance use, as well as their families.
We would love to connect with you. If you or someone you know is struggling with substance use and mental health, give us a call today.