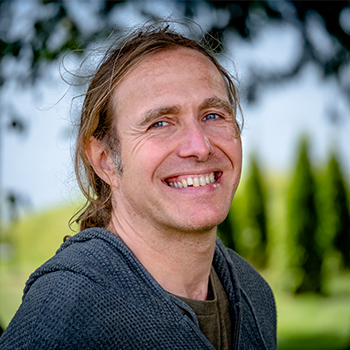 The Beginning
Fernando joined Sunshine Coast Health Centre in February 2020. He came in at a time not knowing that he was going to have to be quick on his feet and adapt to the ever-changing world of working in a healthcare facility during a global pandemic. Now, one day at a time, he is settling right into his position. Originally from Spain, where he studied Mental Health and Addictions, Fernando found himself in Powell River after some time working in a treatment centre in Cranbrook, BC. He then spent some more time further developing his discipline by studying Hakomi and working towards becoming a Hakomi Practitioner.
When Fernando arrived in Powell River, SCHC fell onto his radar and he found himself drawn to working here. Fast forward to 2019 and a posting in search of a Health and Wellness Practitioner at SCHC pops up. Aha, this could be his opportunity! Hired in February 2020 as an interdepartmental role, Fernando now offers one-on-one clinical appointments in the form of Hakomi Counselling and assists clients with their Post Treatment Planning as part of the Case Management Team.
Hakomi Explained
"Hakomi is body-centered psychotherapy or an assisted self-discovery/study"
Simply put, Fernando hosts one-on-one clinical counselling sessions with clients. During these sessions, clients explore different parts of themselves through guided experiments and exercises of mindfulness.
Fernando explains his role as sitting with a client in a way of loving presence, appreciating the person, offering compassion, and an understanding. He allows space for self-discovery, providing a platform for an inward journey. He starts by establishing a relationship of trust with the client, then guides the client to look deep within themselves to recognize the parts that they are not aware of or are deep in the subconscious. This is an important step on the path to finding their "Core-Beliefs – the pieces that might be running their lives in a way that creates unnecessary suffering". An example of these core beliefs could be "I don't deserve to be loved" or something of that nature. These beliefs could be controlling the way you think; in turn, creating circumstances that will prove that belief to be true. The way you think is influencing the way you act which will validate those recurring negative thoughts.
By witnessing a client's habits in a session, Fernando can start to determine those core beliefs through a series of exercises as these habits usually display in the client's body language, in the way they speak, or in how they relate to others. Mindfulness plays a large role in these exercises as they are typically under one minute each, with the goal of recognizing an immediate response.
A core belief can be formed due to a missing experience in someone's life and sometimes providing that experience in the present moment is what is needed. We cannot change the past, so we do not go back. "I am not searching for a life story, I just need the client to be present, share something, and be open to the experiment," Fernando mentions. "Once that missing piece is found then they can reassess the core belief, rewrite it perhaps". Often touch is used during Hakomi Practice as emotions can sometimes be managed by physical tension. Taking over that tension allows the client to connect with the emotion and evoke the memories that stem from that emotion.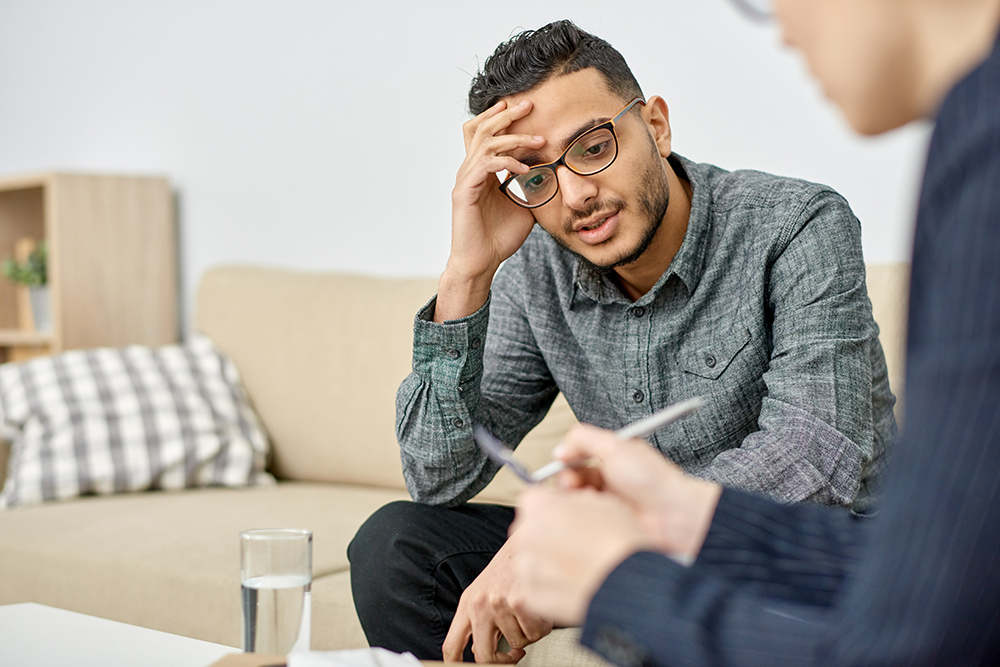 Client Advocacy and Case Management
While that seems like Hakomi would be enough to fill a plate, Fernando wears more hats here at SCHC. Hanging up the Hakomi hat lets dust off the Post Treatment Planning hat. This role is complimentary of his clinical work in that he has the opportunity to further expand the foundation of trust with the clients he works with and learn a bit more about each client in a different setting.
Post Treatment Planning is just as the label reads: planning for a future post-treatment. This can range anywhere from establishing a gym membership to acquiring a family doctor in the client's hometown and again to exploring different modes of transportation (in cases where a client has lost their license), nothing is too small or too large for your post-treatment plan. Checking off all those boxes and ensuring ease of transition is the goal.
Fernando assists the clients in developing their post-treatment plan, tailored to each individual's needs, wants, and expectations. This is the chance to explore any barriers that may pop up for clients and how merging their home life with their newfound life of recovery will look. Clients will receive an initial Post Treatment Planning session with Fernando near the beginning of their stay, then continue on with follow up appointments as they get closer to their discharge. The client and Fernando will come up with an idea of what a plan looks like for that client, and then they have the chance to seek out the supports that might be utilized in the client's region before meeting again prior to discharge.
Alumni Support
We are unique in our post-treatment offerings at SCHC, being one of the few – if not only – treatment centres that offer continued support to their alumni forever as long as they wish to receive access to such supports.
There are coaching and counselling sessions available post-treatment as well as weekly alumni meetings, currently hosted online due to COVID-19, and a bundle of other resources accessible through the Alumni Department who are dedicated to supporting our alumni. This is an important piece as it is often heard that clients are kind of living in a bubble while in treatment – everything is provided and taken care of for them, aside from the real self-work.
"Anything is possible when the right people support you"