Since its conception in 2001, International Overdose Awareness Day has become an increasingly important day to acknowledge. It's a day for those who have lost a loved one to an overdose to mourn in a safe space, share their stories, and raise awareness on this serious issue affecting many.
With the spike in overdose-related deaths over the last few years, it's become a topic that cannot be ignored. Education around substance use, addiction, naloxone training, and what to do if someone is overdosing can be simple but life-saving tactics to try and combat this public health emergency.
Canada's Opioid Crisis
More and more people are losing loved ones or know someone who has lost a loved one due to an overdose. According to the Canadian Centre of Substance Use and Addiction, 96% of opioid-related deaths in Canada are accidental. So how are so many affected by this crisis?
To start, opioids are increasingly contaminated with powerful synthetic opioids such as fentanyl. This increase in toxic drug supply is the leading cause of opioid-related deaths in Canada. There are many ways in which a person can accidentally overdose. Taking a higher dose than normal, using after a period of not consuming drugs, mixing drugs, or switching to a stronger opioid can all cause an overdose.
Additionally, the COVID-19 pandemic caused intense isolation and a decline in mental health for many. The first year of the pandemic alone caused a 96% increase in apparent opioid toxicity deaths. With 56% of toxic drug deaths happening inside homes, it shows that increased isolation and lack of access to services only add to the opioid crisis.
Ending the Stigma Around Addiction
Those struggling with substance use disorder face intense daily battles and unimaginable circumstances. The stigma attached to addiction can be isolating and create feelings of shame. This powerful feeling of shame can keep someone in a place of feeling undeserving of any sort of help or support.
People struggling with substance use disorders deserve support and compassion. They are someone's sibling, friend, parent, or child. They can hear and see how people struggling with addiction are treated. We as a society need to continue to fight against the stigma, change the language around addiction, and show those who are in need of help that they can recover from their addiction – judgment-free.
Sharing Stories of Those Who've Passed
On average, 21 people die every day from apparent opioid toxicity in Canada. 21 is just a number, but when you name 21 individual people that are dying every day, it's a shocking amount. Those who have died from an overdose had passions, hobbies, loved ones, and entire lives before their death. We can't forget that.
Sharing the stories of loved ones who've passed is an important part of the International Overdose Awareness campaign. It humanizes those who've passed and shows that substance use affects everyone, from all walks of life. Those mourning can remember their loved ones in a safe environment and share who they were as people.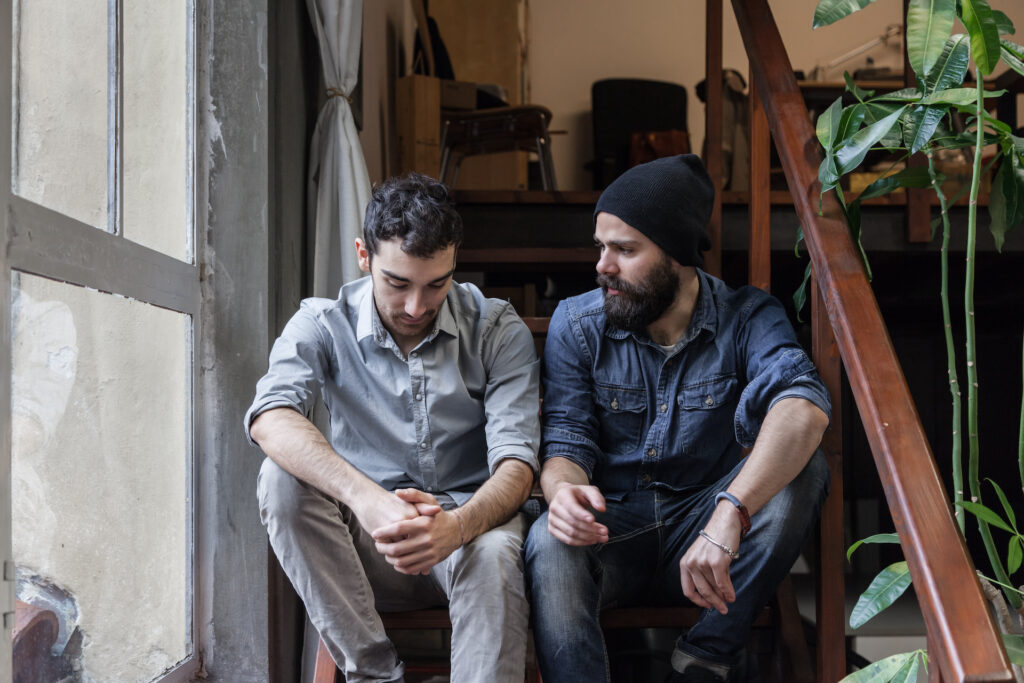 Creating Change Through Awareness
The conversation around substance use and addiction has made strides, but not enough to combat this crisis. In Canada alone, over 27, 000 people have died from an opioid-related overdose since the public health emergency was announced in 2016.
We need to change the narrative that people who struggle with addiction are bad people – because everyone is deserving of support. Through awareness and education about addiction, substance use, and overdose prevention, there is hope that more lives can be saved. On August 31st, show your support by wearing purple, donating to IOAD's website, or taking part in a local event.
Sunshine Coast Health Centre provides an extensive Medical Program with 24/7 monitoring and care during withdrawal. Our dedicated medical services area offers withdrawal management from a variety of substances, including suboxone treatment. To learn more about the services we offer, please do not hesitate to contact us.
– – – – – – – – – –
Sources:
https://health-infobase.canada.ca/substance-related-harms/opioids-stimulants/
https://www.stopoverdose.gov.bc.ca/?utm_campaign=20220525_MMHA_IP_AS__LEARN_ADW_BCGOV_EN_BC__TEXT
https://www2.gov.bc.ca/assets/gov/birth-adoption-death-marriage-and-divorce/deaths/coroners-service/death-review-panel/review_of_illicit_drug_toxicity_deaths_2022.pdf?utm_source=prince%20george%20citizen&utm_campaign=prince%20george%20citizen%3A%20outbound&utm_medium=referral
https://www.camh.ca/-/media/files/preventing-opioid-overdose-pdf.pdf