Podcasts have been around since as early as the 80s. But for those who need an introduction, a podcast is simply a series of spoken-word audio recordings on a particular theme or topic. Just like in a video series, podcasts shows are made up of individual episodes, which can be streamed live or downloaded for offline listening.
With more than 2 million shows and well over 48 million podcast episodes available, the world of podcasts is so big that it can sometimes seem inaccessible. In this blog post, we'll share some tips for how you can make use of podcasts in your own life as a form of self-care and personal development.
Continue reading below for 6 different ways to enrich your life with high-quality podcasts.
1. Do Something Nice For Yourself
As we all already know, life isn't always peaches and cream. Sometimes life is brutally challenging and disheartening. We've said this before, and we've said it again… self-care is important! This is true for everyone, but it's especially important for people living with addiction and their families. Even more so during addiction recovery, where a lot of things can come up for people and their loved ones.
Self-care can be everything from journaling, to taking a hot bath, to calling up a friend. For some folks, listening to podcasts is an important part of their self-care regime. Did you know that comedy is the most popular podcasting genre? Listening to your favourite comedy podcast can bring a lot of levity and give you a chance to refresh and recharge.
Some of my favourite podcasts for lightening my mood include Alt-Dot Comedy Lounge (Toronto stand-up comedy) and RadioLab (which is also really informative).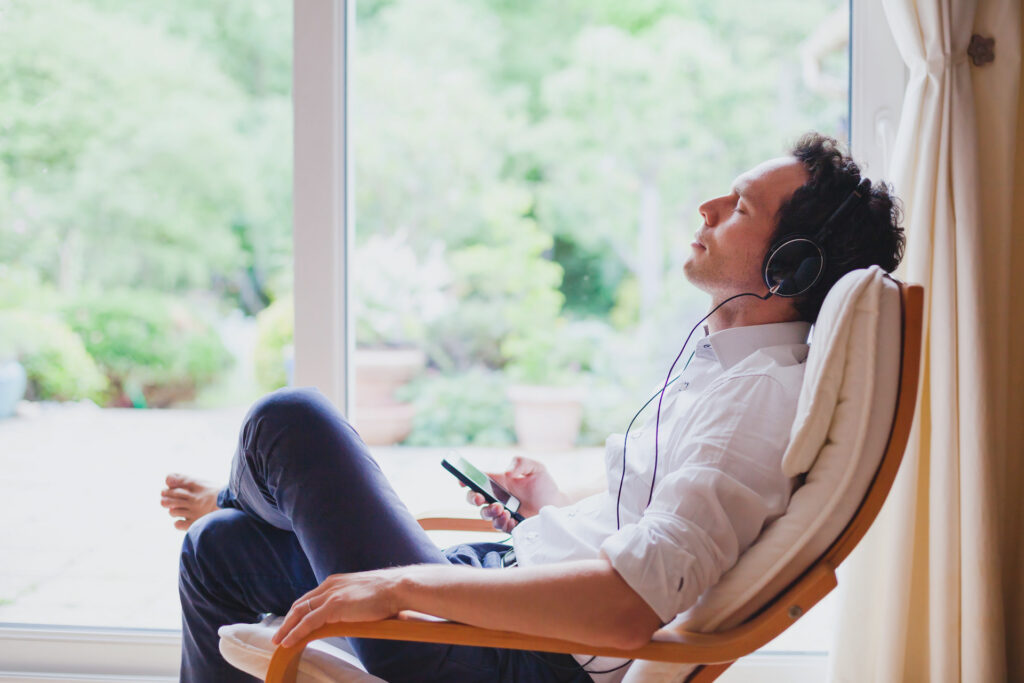 2. Use Podcasts For Professional Development
We've talked in previous articles about the benefits of continuing education. But sitting down with a book or with an online course requires a certain quality of time and attention. Listening to podcasts can be a great way to make use of downtime to continue learning and developing professionally. As you can imagine, there are podcasts available for pretty much every industry and profession.
Personally, I tend to listen to podcasts when I'm driving, walking, or cycling, as it's a way to keep me learning. Even on days where I don't manage to carve out dedicated study time. These days, I'm really enjoying Getting Into InfoSec, and Simply Cyber. I find both of these really interesting and relevant to my own learning path. But if there's something you're interested in learning about, there's probably a great podcast for it out there!
3. Travel The World With Your Ears
While the global pandemic has made it more difficult to travel, there are still plenty of ways to go beyond your daily bubble and learn more about global issues and experiences. Listening to podcasts can be a great way to bring culture to your life from people and places you may not regularly encounter in your day-to-day.
There are plenty of travel podcasts out there, many of which pair beautifully with a long bath. There are also a number of great news podcasts, which can serve to keep you informed and engaged as a global citizen.
Podcasts can also be a great way to learn languages. There are many beginner and intermediate-level language-learning podcasts in a great number of target languages. As a Spanish speaker myself, I often put on Spanish-language podcasts as background noise when doing mindless chores. This helps me to develop not just my knowledge of events and experiences in other parts of the world, but also my vocabulary and comprehension of less familiar topics or dialects. I also use Spanish podcasts as a way to bring the Spanish language into my children's lives.
4. Personal Growth And Development With Podcasts
If you're looking for personal development, podcasts can be a valuable ally. Making the time to listen to and think about the different ways you can grow can bring a lot of positive change into your life. Whether you're looking to improve in a particular role or to better manage your emotions, there are countless podcasts to explore and learn from. Here are a few you might want to look at.
For learning to live with courage and to embrace your authentic self, Brené Brown's podcasts bring a lot to the table. For working through the challenges of relationships and getting perspective on your own patterns, behaviours and sexuality, you might enjoy Esther Perel's podcasts. And for matters relating to "health, wealth and wisdom", you might enjoy the Tim Ferriss Show, where interviews with expert guests (e.g. Arnold Schwarzenegger, Peter Theil, Margaret Atwood) explore what it means to be successful.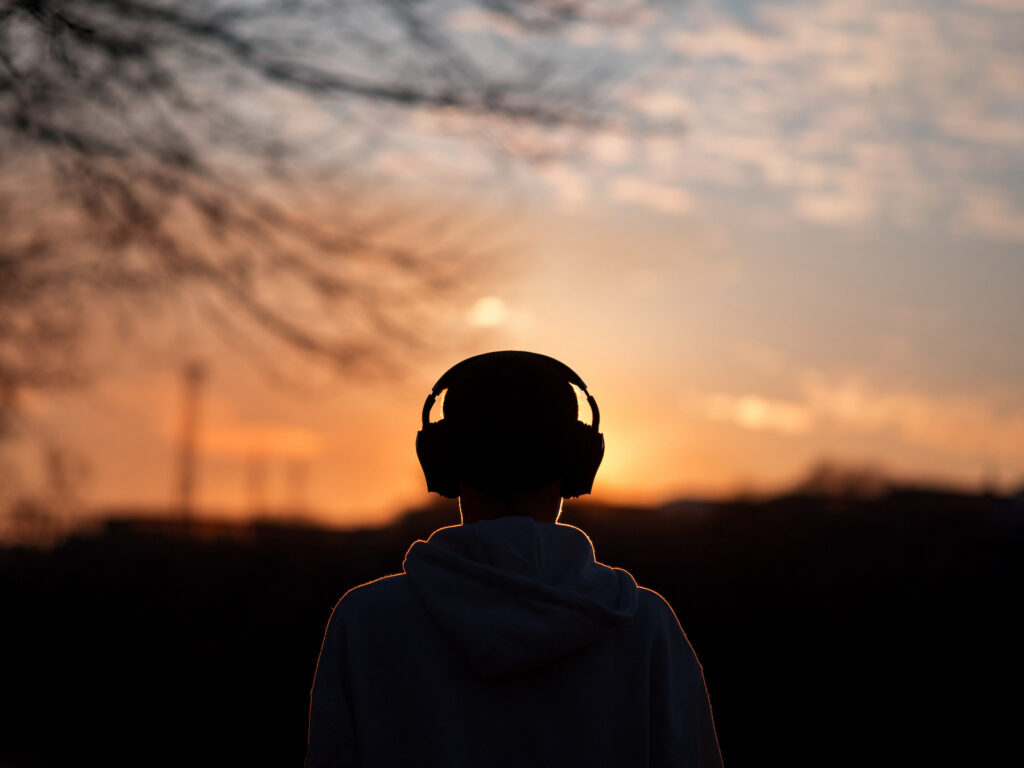 5. Keep Your Mind Occupied
As soon as my son was old enough to go in his baby carrier, I began to strap him into the baby carrier and go for walks in the woods. The health benefits of hiking are huge, and I also figured it would be a great sensory activity for a toddler, as well as a good way to get us out of the house.
As I gained confidence and he got a little older, we started going for longer and longer hikes. Through hiking, I saw notable improvements in my physical and mental health and got to spend some quality time with my kid.
I was recently talking to a close friend of mine who is also a father of young children, and who was looking to incorporate more physical activity into his daily routine. Not surprisingly, I suggested he start hiking more with his young son, as it had done wonders for me. His response really resonated with me:
"The last thing I want to do is be in the woods for hours at a time with my own thoughts," he said. "I totally get it," I said… "are there any podcasts that you like?"
6. Use Podcasts As A Social Activity
Podcasts can connect us with people in a number of different ways. For starters, listening to a podcast can be a really immersive experience that can help to stave away feelings of loneliness or isolation. As someone who grew up mostly in cities and is living in a fairly rural setting, I view podcasts as one of my lifelines to the sort of cultural activity that I've come to appreciate.
But podcasts can also help us connect to people in our lives. Asking people about their favourite podcasts can be a great ice-breaker or a great way to feel more connected with people who are already in your lives. What's more, listening to podcasts together (e.g. during mindless chores) can be a really fun way to spend time together while getting things done at home.
7. Find "Peer Support" For Addictions Recovery
When it comes to addictions recovery, connecting with people with lived experience in addiction and recovery can be really supportive. The SAFE project is a US-based non-profit organization dedicated to "contributing in a tangible way to overcoming the addiction epidemic in the United States." In their addictions resources, they curate a list of Podcasts on Addiction, Treatment, and Recovery. These are just the tip of the iceberg.
Podcasts are no substitute for real-life interaction with peers, but they can be a valuable and easily-accessible part of your recovery journey.
In Conclusion
In short, podcasts can help to enrich our lives with levity, and with opportunities to explore the world and develop personally and professionally. They can also help us keep negative thoughts at bay, and help us connect with others, including with peers in recovery.
Do you have a favourite podcast for addictions recovery or otherwise? Leave us a comment below!
———————-
Ionatan Waisgluss is a writer, educator and tech professional living in the qathet region of British Columbia. He is the founder of SquareByte.ca
Sunshine Coast Health Centre and the Georgia Strait Women's Clinic support individuals in treatment with science-based holistic approaches. If you or a loved one are struggling with addiction or mental health, give us a call today.
Sources: https://supplygem.com/publications/podcast-statistics/