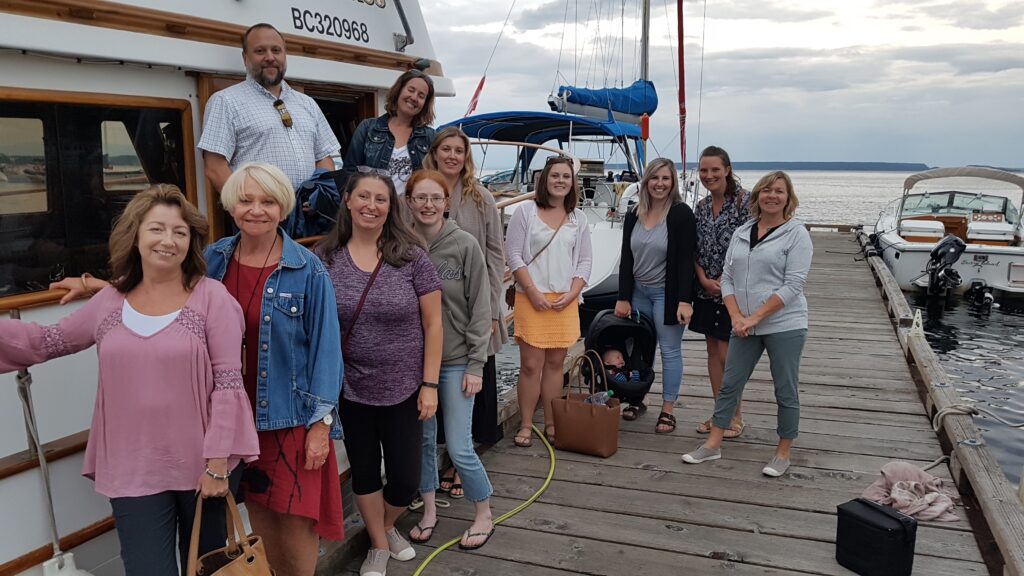 "Not all superheroes wear capes" as the old saying goes.
Join us in celebrating National Nurses Week (May 11-17, 2020) by honouring our incredible nursing team here at Sunshine Coast Health Centre. Even though they don't wear capes, our nurses provide strength, support, and care to all of our clients during their personal transformation journeys.
Our Nurses Lead With Kindness
With 431,769 regulated nurses with an active license in Canada, we're proud to have some of the best on our SCHC team! Nurses are the ones who are always there… around the clock, on weekdays, weekends and holidays. Our nurses lead with kindness, practice empathy, and provide compassion to all of our clients as they overcome barriers during their growth process.
"I arrived at SCHC a broken frightened man. I was met by some of the kindest people I have ever had the fortune of meeting." Fort McMurray AB
Nurses Help Our Clients Heal and Grow
We believe successful recovery is more than just a life free of problems. Our dedicated nursing team plays an essential role in helping our clients overcome personal barriers such as mental health conditions and trauma disorders that are keeping them from realizing their full potential. Not only do our nurses help clients adjust to sobriety, but they're also here to provide physical and emotional support that's essential to recovery and personal growth.
"It is the staff who make SCHC what it is. There are too many names and roles to mention, but everyone I dealt with from intake to discharge and aftercare are professional, caring, and knowledgeable." Randy
How To Celebrate National Nurses Week
Do you have a special nurse in your life you'd like to celebrate? Here are some creative ways to celebrate National Nurses Week:
Write a meaningful card or email
Send some flowers to the nurse's station or front desk
Recognize the nurses in your workplace
Encourage sharing appreciation through social recognition
We honour and appreciate our nurses this and every week!
National Nurses Week helps us put the spotlight on this honourable profession. We recognize the strength of nurses at SCHC and nationwide and we thank each and every one of you for the essential roles you provide each day, especially during the COVID-19 pandemic.