All Provincial Governments in Canada Have Designated Liquor Stores as Essential Services
To close or not to close? Provincial governments across Canada have been faced with the difficult task of deeming some services as essential and others non-essential, forcing the latter's closure. Since COVID-19 was declared a public health emergency in March, provincial and private liquor stores in Canada have remained open (Newfoundland and Labrador residents can purchase liquor by order-for-pickup only). The notion that liquor stores are an essential service may strike some Canadians as odd. Most of us know that alcohol is not a food and has no nutrient value despite alcohol industry efforts to convince us otherwise.
In this blog article, I explain why we can thank heavy drinkers for keeping liquor stores open.
Reason #1: Closing Liquor Stores Could be Lethal to Heavy Drinkers
Many provinces cited the risk of heavy drinkers having seizures due to a sudden lack of alcohol as the reason their leaders included liquor stores on their lists of essential services during the COVID-10 pandemic. Ontario Premier Ford explained that people with alcohol addictions needed access to alcohol during the pandemic:
"We heard from mental health and addiction officials that it's absolutely critical to keep liquor stores open and they don't want to put more burden on the healthcare system. I know some people at home are sitting back and thinking how does that work? Well, there are people out there with addictions. We're there to help them. We're there to support them."
Other provincial premiers and public health officers have made similar arguments. Craig Janes, a public health expert from the University of Waterloo, supported Premier Ford's reasoning: "We don't want to put people going through withdrawal in a position where they're putting pressure on a system that's already at capacity."
Sudden alcohol withdrawal is a real risk for individuals entering addiction treatment. When planning an admission with family members of individuals who are travelling to our treatment centre and have been drinking heavily, I always caution them against going 'cold turkey'. Recently, I was involved in an admission in which a woman asked if it was okay if her husband could keep on drinking during the trip up to our treatment centre. Flights from Vancouver to Powell River are currently suspended due to COVID-19, meaning that she and her husband would be on the road for 4 hours. My response was, yes, let him keep drinking. Sudden withdrawal from alcohol can be life-threatening. Once her husband arrived at our Medical Unit, our trained medical professionals could provide the necessary treatment and monitoring.
Withdrawal is Just One of the Many Harms Associated with Heavy Drinking
While alcohol withdrawal is a legitimate health-related reason for keeping liquor stores open during the COVID-19 pandemic, closing liquor stores is actually the best way to improve the health of Canadians, including those who are heavy drinkers. Studies have found that alcohol weakens our ability to fight off infections like COVID-19. According to Catherine Paradis of the Canadian Centre for Substance Use and Addiction (CCSA), research on liquor store strikes have found unintended positive consequences of cutting off liquor supply; Sweden, Norway, Finland, and Newfoundland found significant decreases in accidents, crimes, arrests for drunkenness and domestic violence during liquor store strikes. A Globe and Mail article from April described how South Africa's decision to ban liquor sales during the COVID-19 pandemic resulted in a dramatic drop in hospital admissions. According to researchers, 40 percent of the drop in hospital visits–most involving stabbings, shootings, and car accidents–could be directly attributed to the alcohol ban.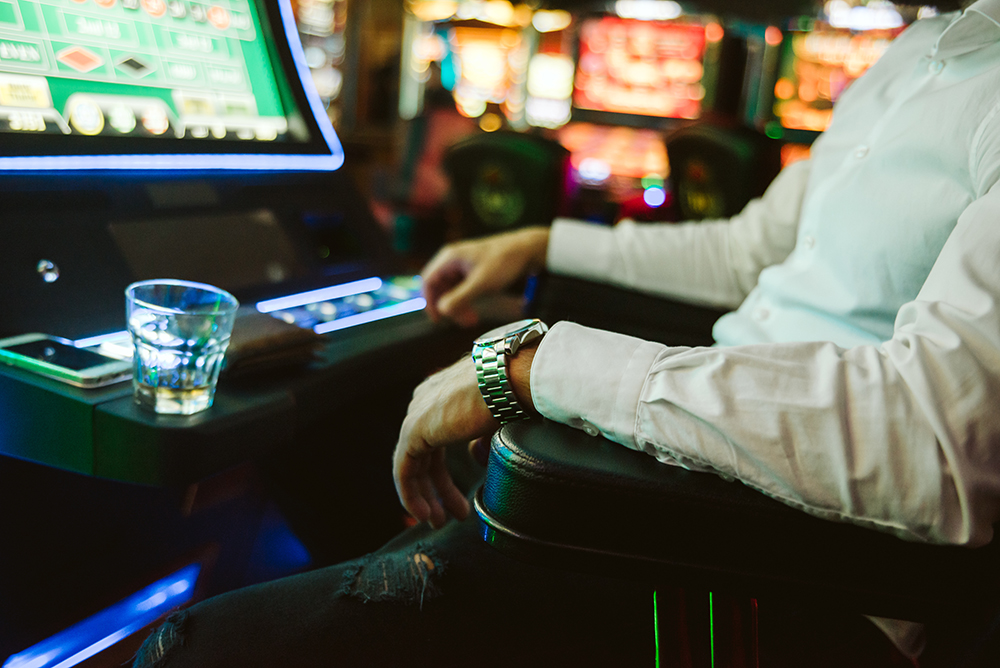 Reason #2: Heavy Drinkers are 'Super-Consumers' and Account for a Disproportionate Amount of Liquor Sales
Premiers and public health officers have been less forthcoming about a second rationale for keeping liquor stores open: government revenues. One government official who has gone public about the importance of alcohol revenues was BC Liquor Distribution Branch CEO Blain Lawson. In a recent press release, Mr. Lawson reminded British Columbians that his organization raises over $1 billion each year to support public services, much of which would go towards supporting families and communities impacted by the COVID-19 pandemic. Mr. Lawson failed to mention, however, that the economic costs associated with alcohol far exceed the revenues generated by liquor sales. A report by the Canadian Substance Use Costs and Harms Scientific Group found that alcohol costs British Columbians $1.95 billion in 2014, which is nearly double the revenue generated by liquor sales. The bulk of these economic costs involved lost productivity (38 percent), direct healthcare costs (35 percent), and criminal justice costs (18 percent).
Mr. Lawson also failed to mention that the bulk of liquor sales are due to heavy drinkers. A 2015 study by Canada's Chief Public Health Officer found that 27.3 percent of Canadian drinkers exceed the weekly LRDG limits, between them accounting for 68.3 percent of total Canadian alcohol consumption. Canada is not the only country that depends on heavy drinkers to fill government coffers. Australia's Foundation for Alcohol Research and Education found that the alcohol industry there targets 'super consumers' who represent just 20 percent of Australians aged 14 and above but account for 74.2 percent of all alcohol consumption. Similarly, a Guardian story highlighted research that found that 20 percent of alcohol consumers in England engaged in risky or harmful drinking and accounted for 60 percent of alcohol sales.
To their credit, provincial governments have closed casinos and bars, even though both are important points of sale for liquor. This suggests that public policy is not always driven by finances. Otherwise, these businesses would have also been designated essential services. However, the public deserves more transparency with regard to the real health costs of keeping liquor stores open. Ultimately, the government's dependence on heavy drinkers for government revenues is a false economy and needs to change.
Recommended Reading
Open versus Closed: The Risks Associated with Retail Liquor Stores during COVID-19 – an excellent article from Catherine Paradis, Senior Research and Policy Analyst with the Canadian Centre for Substance Use and Addiction (CCSA). 
Safer Drinking Tips During COVID-19 – a March 30, 2020 document published by the Canadian Institute for Substance Use Research (CISUR), formerly CARBC. CISUR is a network of individuals and groups dedicated to the study of substance use and addiction in support of community-wide efforts to promote health and reduce harm.
Alcohol – CCSA also has an excellent info sheet on alcohol which includes effects of alcohol, prevalence of alcohol use in Canada, youth and college student drinking
COVID-19, Alcohol and Cannabis Use – this info sheet from CCSA describes some of the evidence-based associations between COVID-19, alcohol and cannabis use.