Sometimes Emotional Support is Not Enough
Today I received a call from a woman (I will call her "Barb") who said her husband "Steve" needed addiction treatment. Barb explained that Steve had checked into a hotel and was bingeing on cocaine. He had been abstinent for 9 years prior due, in part, to weekly counselling sessions. Unfortunately, Steve's counselling sessions had been cancelled shortly after COVID-19 was declared a public health emergency in BC on March 17.
According to Barb, without access to a counselor, the grief Steve associated with a difficult childhood became overwhelming. Steve had Barb for emotional support but he also needed a professional who he felt understood his grief. He turned to cocaine for relief. Fortunately, Steve continued to stay in touch with Barb by text messaging. Barb called me after Steve asked her to locate a treatment center.
Loneliness and Social Isolation are Different
Steve's story is a reminder that there are people with mental health issues who are not faring well during this COVID-19 pandemic. According to Stephanie MacKendrick, CEO of Crisis Services Canada, distress centres have seen a 30-50% increase in call volume since the pandemic started. Social isolation and loneliness may be contributing factors. Even before COVID-19, an Angus Reid Institute survey found that 22 percent of respondents were lonely but not socially isolated and a further 23 percent were lonely and socially isolated.
Social isolation and loneliness are different but overlapping concepts. Social isolation refers to the physical separation from others, while loneliness is the experience of lacking social connection. A person can feel lonely in a crowd of people. Sherry Turkle, bestselling author of Alone Together, was one of the first to recognize how technology was contributing to the growing problem of loneliness. Conversely, a person can be physically separated from other people without feeling lonely. For example, research has shown that booklovers tend to be more social (and live longer and have reduced anxiety).
Two Stories of Men Who Were Lonely But Not Alone
I recently interviewed 7 men who self-reported as having experienced personal transformation while attending residential addiction treatment. Similar to Steve's experience, all seven reported either social isolation and/or loneliness during the height of their addictions prior to entering treatment. Two participants described how they knew they needed help even though they were constantly surrounded by people. "Ian," for example looked around at the people attending his surprise birthday party and realized that none of them were what he considered friends; they were there for the booze and the drugs and the music.
Another participant, "Ed," decided to go to treatment after getting arrested for disorderly conduct during a trip out of town to attend his son's hockey tournament. People were surprised by his decision. He was a successful businessman. Ed's private life told a different story; while describing his relationship with his family, he explained, "I was kind of there, but I was never there. A vacation [with my family] was an extended binge." So loneliness does not always mean being alone. We need to remember that when we think about loneliness and mental health.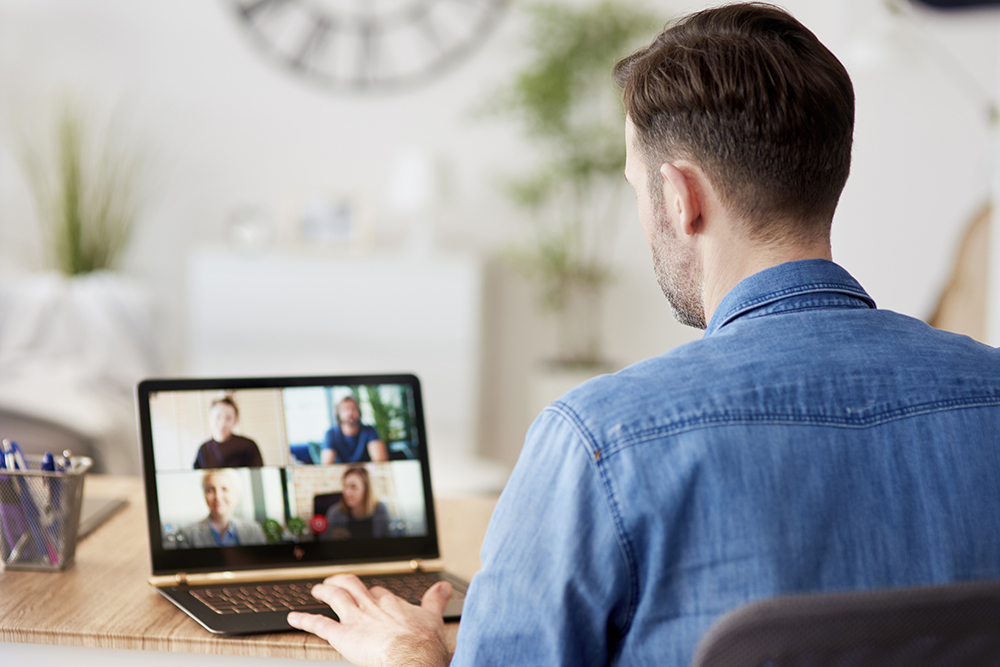 A Silver Lining: Online Support
Even those who are physically isolating at home with their families during the current pandemic might be experiencing loneliness and are therefore vulnerable to mental illness. Access to counselling is critical. Fortunately, governments and Canadians appear to be undergoing a transformation in their attitudes towards online support. I admit I did not like using online platforms like Skype and Zoom before the pandemic. I preferred meeting in person or talking over the phone. But now not a weekday goes by when I am not using some sort of online platform.
A recent Psychology Today article showed a similar change of heart and practices concerning mental telehealth. States and provinces are now rushing to modify laws and regulations to make telehealth more available. On May 3, Prime Minister Justin Trudeau announced an investment of $240.5 million to develop, expand, and launch virtual care and mental health tools to support Canadians. Ontario Premier Doug Ford announced that his government would be expanding virtual mental health services.
I suspect that Canadian healthcare providers will continue their use of telehealth long after the COVID-19 pandemic draws to a close. There has been a surge in demand for telehealth services since the middle of March, often overwhelming telehealth providers' technical infrastructure and the supply of healthcare professionals who are willing and able to deliver virtual care. Personally, I think healthcare professionals and those struggling with mental health will find the benefits of mental telehealth far outweigh its cons.
Last I heard, Steve is scheduled to begin his residential treatment next week. Steve is one of the lucky ones. Many people who need mental health services are not getting the help they need. Many outpatient and residential programs have closed in order to minimize the spread of the COVID-19 virus. If you or your loved one is suffering from loneliness, if loneliness is negatively impacting your mental health, or if you need the support of a healthcare professional, consider contacting your nearest public mental health and addictions clinic to see if they are now offering mental telehealth.
Recommended Reading
Telemental Health – CAMH in Ontario offers real-time client care via secure videoconferencing.
Coping with Loneliness – an article by the British Columbia division of Canadian Mental Health Association. Also has a downloadable version.
Impacts of COVID-19 on Substance Use – a large health and public safety portal maintained by the Canadian Centre on Substance Use and Addiction. Major categories in portal include Types of Resources, Audiences, Specific Topics, and Media Articles.
COVID-19, Alcohol and Cannabis Use – a backgrounder to an infographic by Canadian Centre for Substance Use and Addiction (CCSA). Includes citations of research on substance use and its correlation to social isolation and loneliness, stress and anxiety, and substance use as a possible risk factor for COVID-19 infection.
Mental Well-Being During COVID-19 – the BC Centre for Disease Control has mental health and well-being resources and tips for children, youth, parents, and postsecondary students.